I help agency and business owners reclaim their dreams.
* I help them achieve total clarity on where their business is going and create the roadmap of how it's going to get there.
* I help them build a team that believes what they believe, that shares their vision and values, that is totally emotionally engaged with the objectives of the business and embraces their roles in achieving them.
* I help them ensure that their clients and customers value what they stand for as much as what they do for them. After all, the more of an emotional attachment we create with our customers and clients, the more likely we are to deepen their trust, increase their spend and retain their loyalty.
More than what we do for them, it's how we make our clients feel that makes the difference.
This approach delivers a bucketful of benefits:
* Loyal clients contributing to a stronger, more sustainable bottom line.
* Fully-engaged team members consistently performing at their best.
* Clear personal and business goals, with a shared sense of direction, outcomes, rewards – and accountability.
* Enhanced optimism, confidence and morale.
* Improved client/employee retention.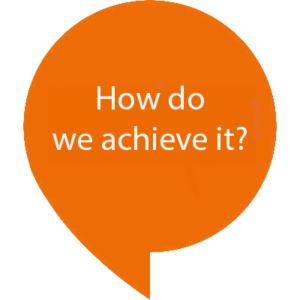 Whatever we do together is tailored to specific needs and challenges. There are no off-the-shelf solutions. After all, we're individuals with different styles of learning, living and working.
What I do can include:
* Tailored executive mentoring and motivational coaching that helps owners and managers achieve clarity of personal and professional purpose, create a clear roadmap of where they want the business to go and then develop a strategy for how to get there.
* One-to-one coaching and team intervention to instil the vision, develop shared values, enhanced engagement and improved accountability. This new clarity and engagement brings with it the added benefits of improved morale, increased commitment, enhanced performance and a boost to corporate confidence.
* Supporting teams to improve client communication, retention, growth and emotional buy-in.
For the business owner, that adds up to:
A better work/life balance which enables you to be more focused and effective leaders.
Building and keeping a team that has purpose, loyalty, is fully engaged and excels both as individuals and as a group to deliver consistent, award-winning, industry-leading performances – because they really want to.
Creating perfect customer/client relationships that last and grow, and deliver real business sustainability.
Developing a business with great brand values and reputation, a business that employees and clients want to be part of.